Connect. Grow. Thrive.
---
Find strength to thrive with daily truth through access to biblical resources for inner healing that utilize the Nourish Bible Study Method and an online community of women committed to choosing victory.
---
THE BATTLE FOR YOUR HEART IS EPIC AND YOU ARE A TREASURE WORTH FIGHTING FOR.
---
It's time to draw a line against the enemies lies and tactics of isolation with daily truth and a tribe by your side.
---
The enemy of your soul knows without daily truth, you cannot win the battle in your mind to experience true rest, life and, peace that is already yours in Christ (Matthew 11:28, Romans 8:5-6, Psalm 1:2-3, Isaiah 26: 3, Hebrews 4:6-12).
He's behind our culture of crazy. He does not want you to pause from the daily hustle and find the steps you of both you can take today to change change your tomorrow. (Joshua 1:8-9, John 10:3-10, Psalm 119:105, Romans 12:1-2, Galatians 5:25, Philippians 1:6).
Without slowing down to mediate on God's Word day by day, you cannot put on the armor of God to be proactive instead of reactive to the enemy's attacks. (Ephesians 6:10-18, Matthew 4:4-11)
---
God gave his son for you to get your heart back. Don't miss another day without the daily truth you need to walk by faith in victory – one brave step of faith at a time.
---
---
---
"A pearl alone is a beautiful treasure. But when anchored with other treasures on a strong strand, the results are extraordinary. Similarly, when women are walking by faith day by day in Christ and in fellowship with each other, we find strength to live as God intended. This is the vision for the Treasured Tribe."
The Treasured Tribe Membership gives you everything you need to walk in victory right at your fingertips.
---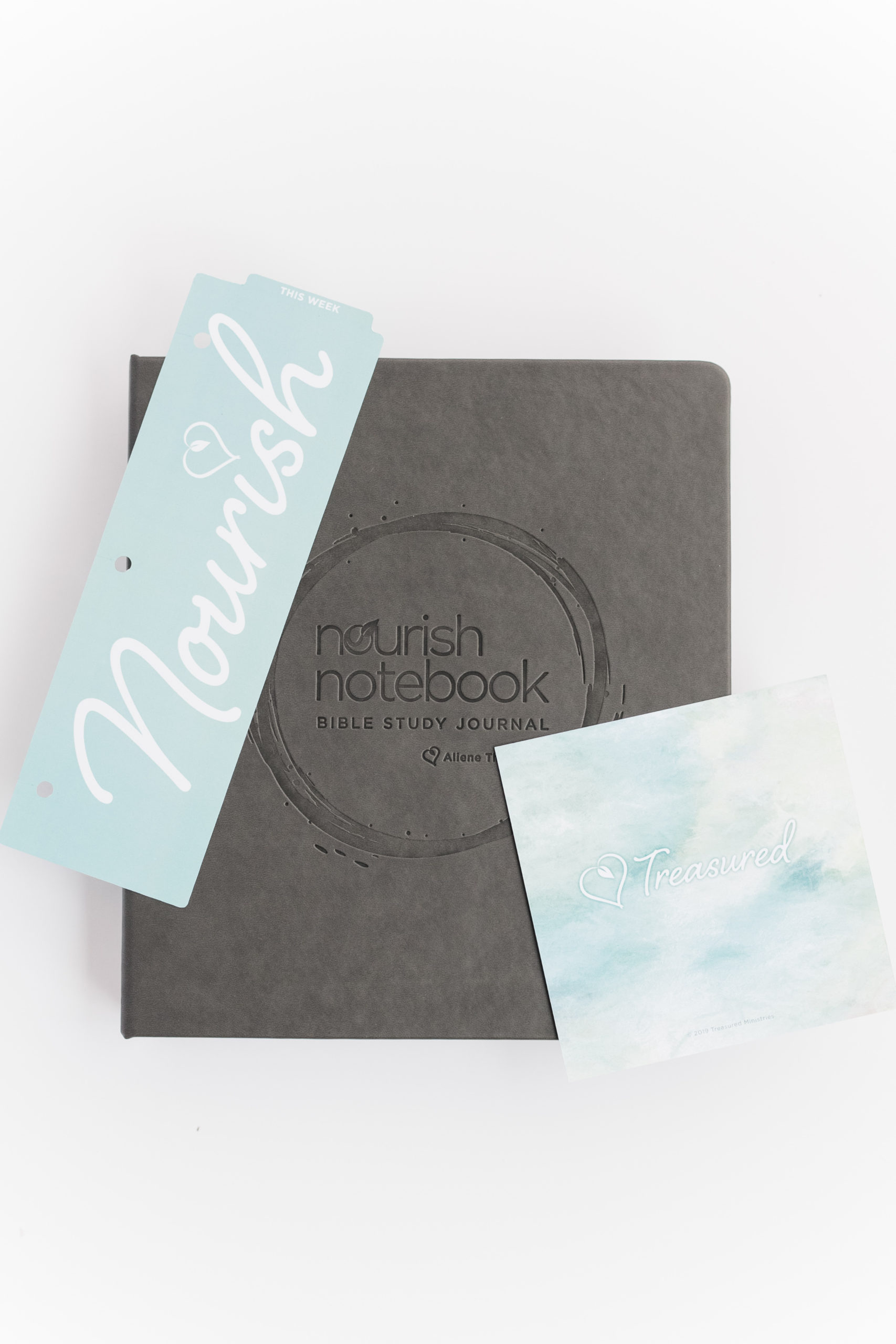 Get a lifetime tool to study God's Word in way that brings life-change.
When you sign up for membership, we will send you our 17-week Nourish Notebook binder starter kit. You'll also gain access to our 21-Day Challenge online video course to master the Nourish Method and give you everything you need to get started step-by-step.
---
Nourish your heart with daily truth from God.
Gain access to online Treasured Ministries biblical resources for inner healing including exclusive access to all She Is Treasured Bible Studies designed to work seemly with your Nourish Notebook. For a list of all resources visit our store.
---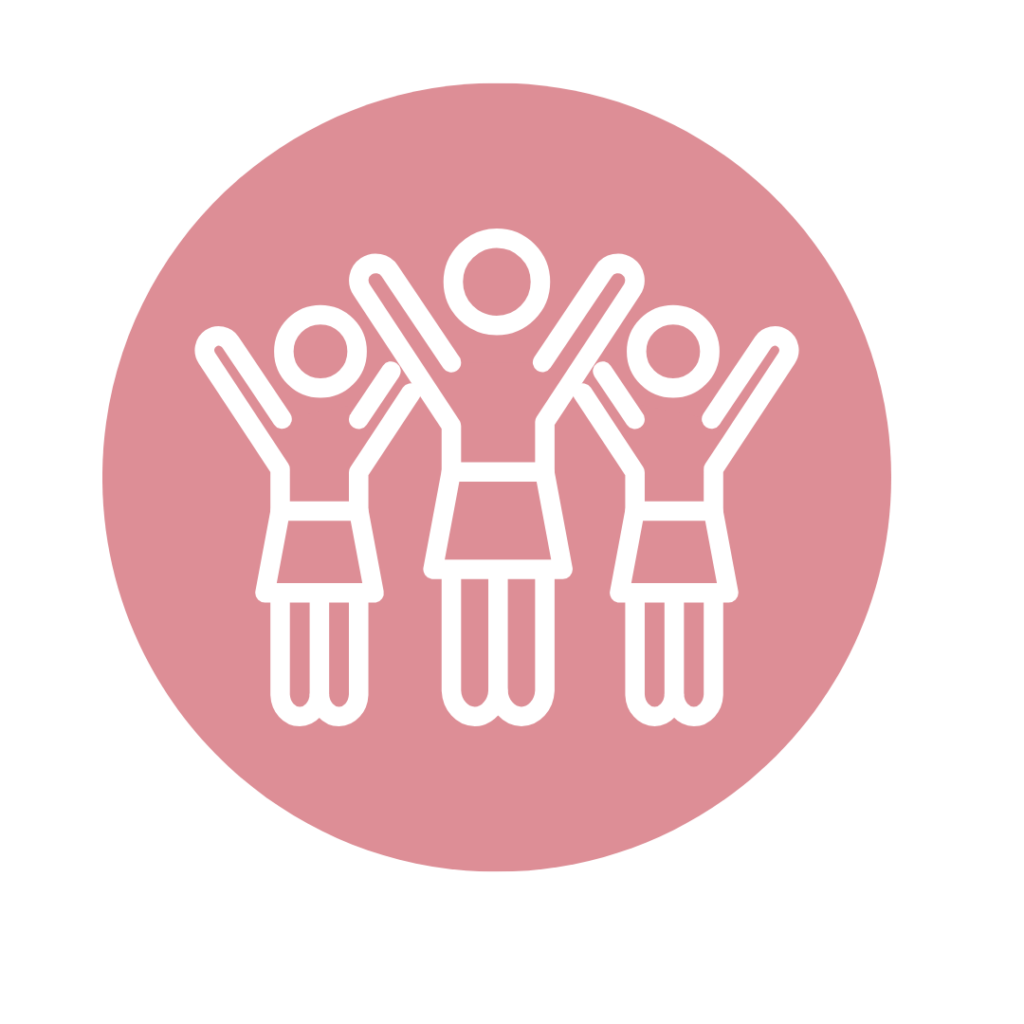 Find your tribe.
Find a safe private online community away from social media. Study God's Word with a tribe of women committed to following Christ. Weekly zoom small group gatherings and more.
---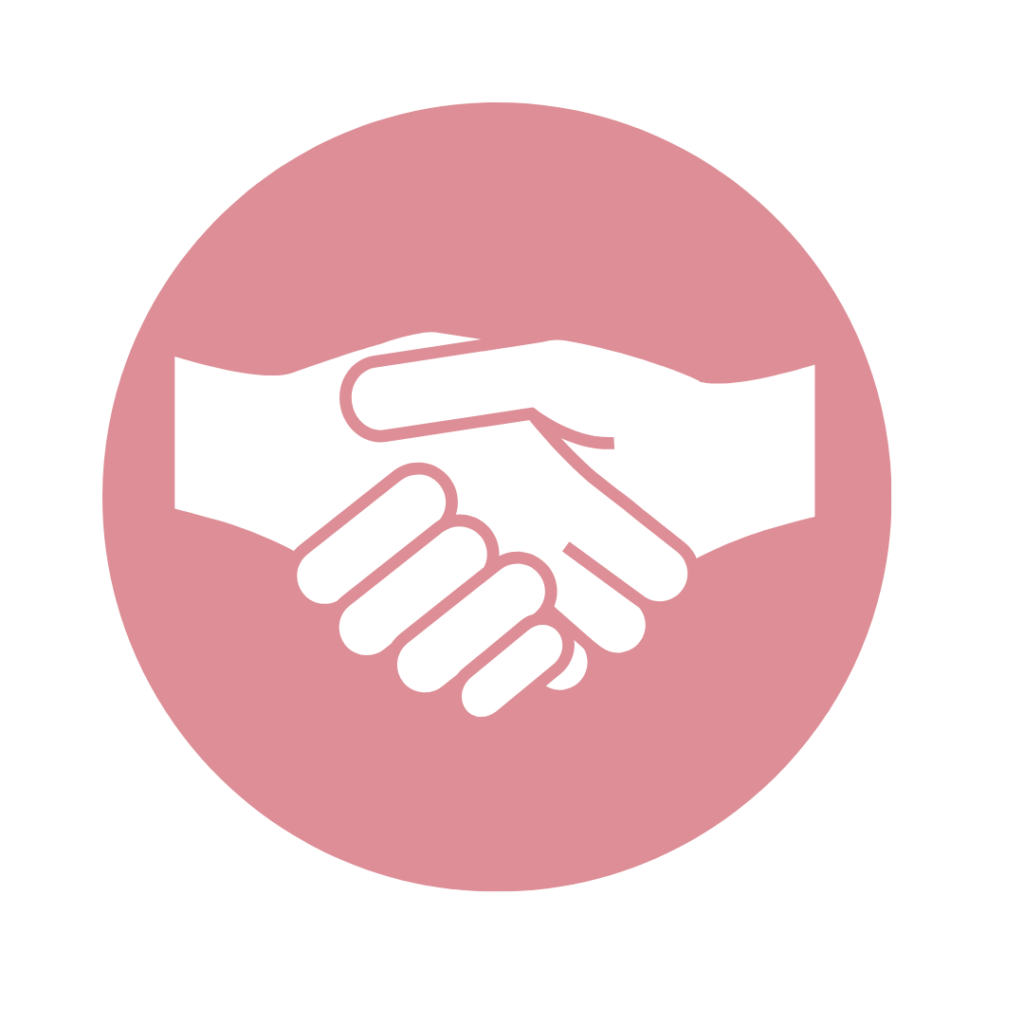 Get support and store discounts.
Get member-only support as you study God's Word from the Treasured Ministries Staff, free shipping and 20% discount in our store.
---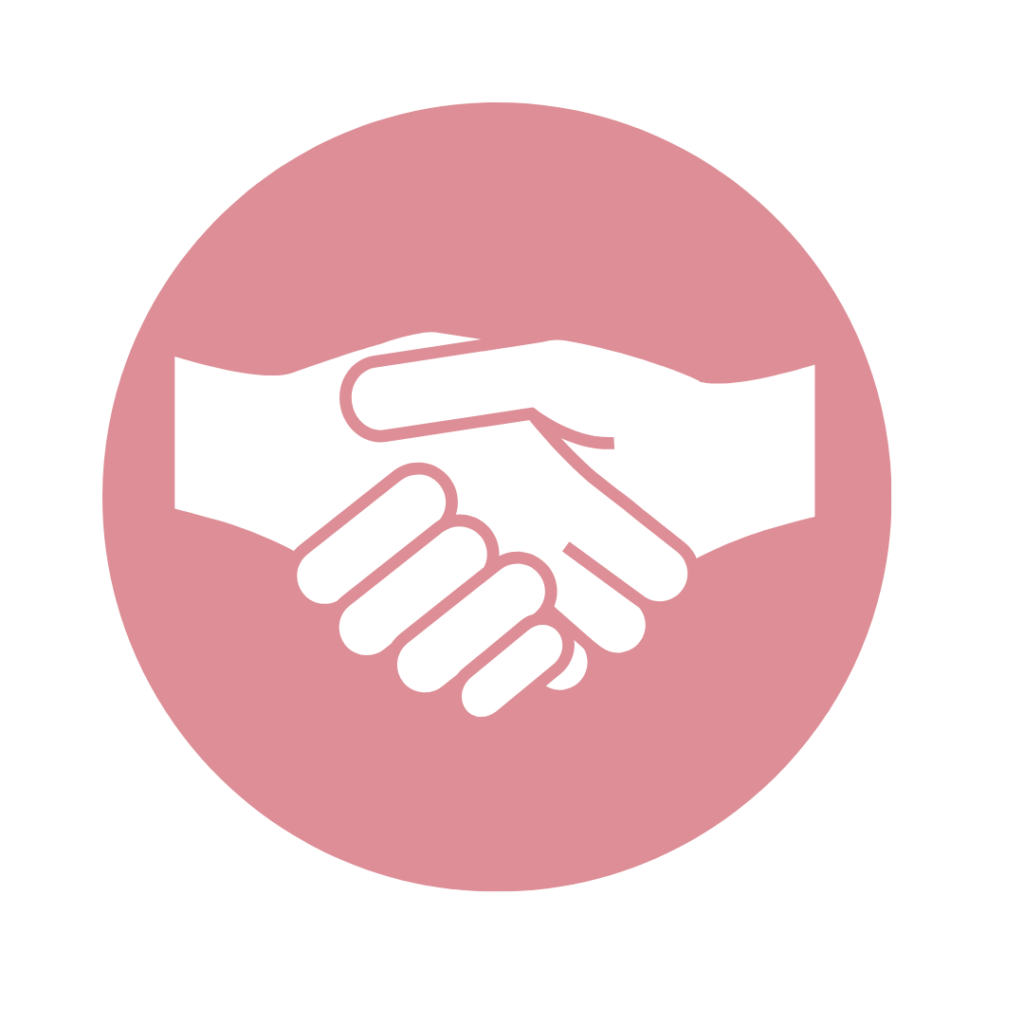 Give a Treasured Tribe Scholarship.
Treasured Ministries is dedicated to providing women a path for healing past hurts by unlocking timeless truths throughout scripture. In order to provide that truth-connection and practical ways to intimately connect with Jesus to as many women as possible, we are excited to provide one Treasured Tribe Scholarship membership for every Treasured Tribe membership purchased.
---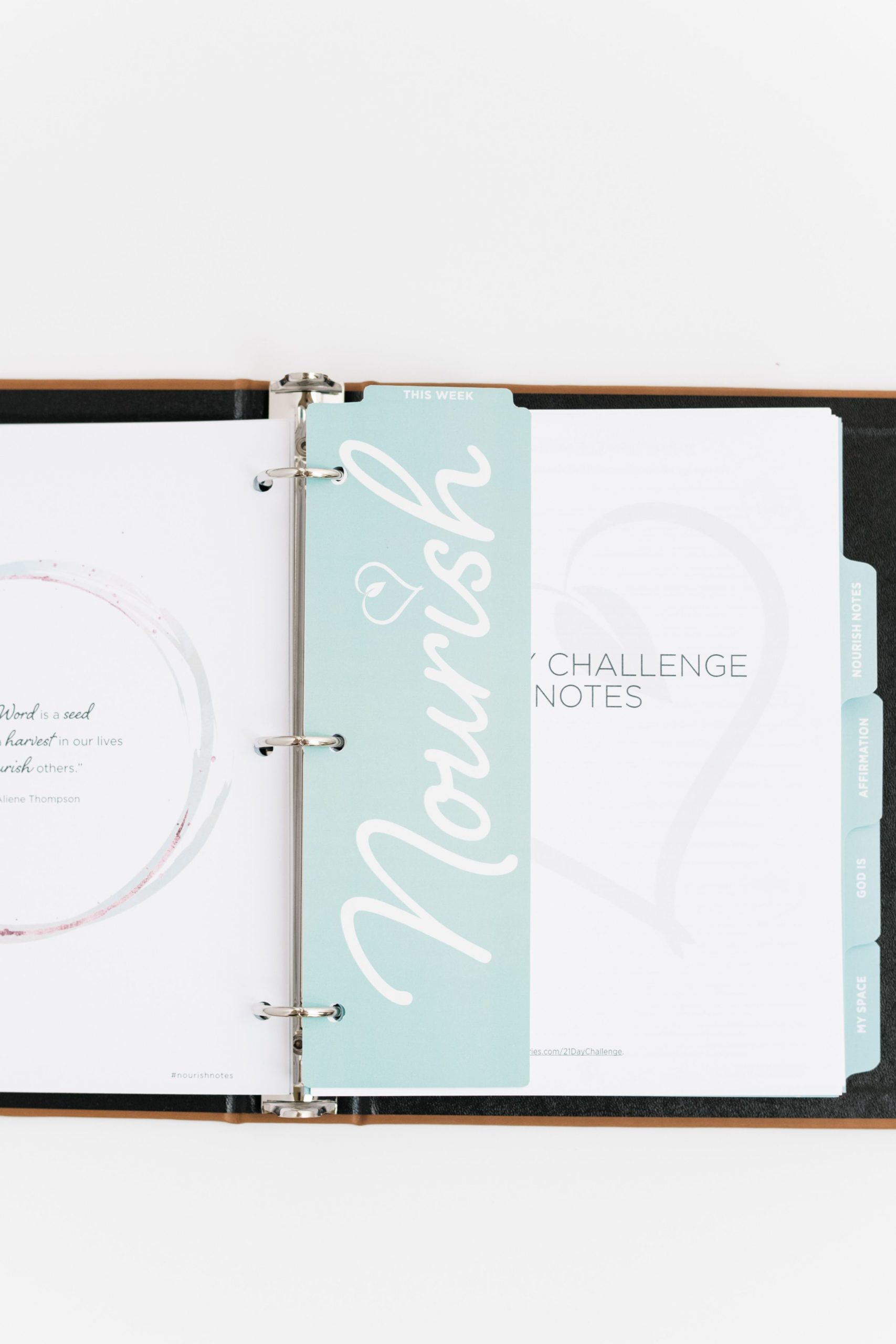 Receive a quarterly care package.
Never run out of materials! We will send you refill pages for your Nourish Notebook and a new pack of Anchor of Truth cards right to your doorstep every quarter in February, May, August and November.
---
Nourish Your Heart and Thrive
Stay connected to God's Word every day with biblical resources right at your fingertips and a supportive community to cheer you on.
---
"I have read so many Bible studies before, but none that have touched my heart as much as the Treasured Tribe. The old saying "a must-read" clearly does not fully express the recommendation to read, listen, and enjoy all the content from the Treasured Tribe."
– Tina Beauchamp
---
---
Ready to get started on you epic journey?
Just take these three east steps.
STEP ONE: Sign up for membership. Visit our store and sign up for a monthly or annual membership or apply for a Treasured Tribe Scholarship.
---
STEP TWO: Log in and receive access to our community and resources. When you sign up, we will send you a login to your inbox. Make sure you have our email in your contacts to avoid spam.
---
STEP THREE: Take the 21-Day Challenge. We understand that getting started with anything new can be challenging which is why we created 21 videos to give you everything you need to get started including how to master the Nourish Method step-by-step!
About the Treasured Tribe Scholarship

Treasured Ministries believes that nothing should stand between a woman and her relationship with God, which is why we are excited to offer the Treasured Tribe Scholarship for women who are earnestly seeking to deepen their relationship with Christ, but are unable to make the financial commitment to the Treasured Tribe. Do you know someone who would be blessed by the journey to healing and the chance to see themselves as God sees them? Click here to find out more information about the Treasured Tribe Scholarship Membership.
---
"As a mom of three that works, it's hard to find that dedicated time to stay in God's Word. My Treasured Tribe Membership helped me to stay centered on Christ in the midst of the whirlwind that life brings. When I am grounded in his love, I can give this to others. Thank you!"
– Emily Boccia
---
JOIN THE TREASURED TRIBE
Become battle-ready by gearing up with God's Word every day.
At Treasured Ministries, we believe every woman can find inner healing to walk in freedom and confidence for a lifetime, and an essential part of that journey is nourishing your heart with God's word every day (Matthew 4:4).
Nourishing your heart with God's Word daily is not merely an inspiring goal or a religious duty to check off your list. Daily truth is essential to the health of your soul (Matthew 4:4).
Before Joshua headed into battle to settle the Promised Land, God told him to meditate on the Word day and night (Joshua 1:8). You may not be a warrior headed into a physical battle, but you are a woman living inside a broken world, and the battle for your heart is real (1 Peter 5:8-9, Jeremiah 17:5-9).
While the enemy of your soul wants to keep you stuck in your past with lies, Jesus came to give you daily truth to set you free (John 8:32, Ephesians 4:21-24).
Daily truth is essential for victory in our thought life and confidence in our choices to walk by faith and live in freedom (1 Corinthians 15:57,2 Corinthians 10:35, Romans 12:1-2).
Daily truth nourishes your soul bringing healing through God's grace instead of our limited self-reliance "grit" (Romans 2:29, Galatians 3:3, Jeremiah 31:33).
Having truth anchored in your heart through the study of God's Word allows you to be proactive instead of reactive against the enemy's schemes (Ephesians 6:11-14, Matthew 4:4-11).
We need Jesus every day! Wholeness is a beautiful lifetime journey you take with Jesus as you surrender to his Word, each day one beautiful bold, brave step at a time (Galatians 2:20, Philippians 1:6).
However, the problem is life is overwhelming and busy with responsibilities that are very real. And the enemy of your soul throws plenty of resistance to your finding time to rest in God's Word. We may have the best of intentions to dig deeper into God's word and set aside quiet time, yet days pass, and we continue to live on fumes rather than on fire.
This is why we created the Treasured Tribe Membership. We wanted to make that essential daily connection to God's Word easier for you with sisterhood, support, and everything you need all in one place to keep you connected to truth every day.
And here is our vision …
The Gospel of Luke records a tribe of women who followed Jesus to care for his needs as he ministered to others (Luke 8:1-3). For these women, fellowship and the consistent life-changing daily connection with Jesus was not complicated. Daily truth was woven into the fabric of their lives as they walked with Jesus on a daily basis.
This is the vision for the Treasured Tribe: making your daily time in God's word easier with biblical resources right at your fingertips and a supportive community to surround you. When women walk by faith, and with each other we find the strength to flourish.
JOIN THE TREASURED TRIBE!